Nature's Rx is voluntary recalling its Silver Bullet 10 Male Enhancement Capsules. It has been initiated after a US Food and Drug Administration(FDA) laboratory analysis discovered an undeclared substance called Sildenafil.
The recalled product is being used as a performance enhancement supplement contained in blister foil sheets and packaged in small boxes containing ten capsules with an expiration date of November 2022, and lot number: 01251ZX1.
Silver Bullet 10 Male Enhancement Capsules is available for purchase online worldwide.
This article discusses Sildenafil, its side effects, and reports of adverse events related to the recall of the Silver Bullet Male Enhancement product.
Read: Why Cilexin is the best male enhancement pill in 2020.
What Is Sildenafil?
Sildenafil relaxes the muscles of blood vessels and improves blood flow to particular areas of the body. It is sold under the name of Viagra to treat erectile dysfunction in men.
When sexual stimulation arises, Nitric oxide(NO) is released by the nervous system in the erectile tissue of the penis.
It stimulates an enzyme that makes messenger cyclic guanosine monophosphate (cGMP).
cGMP causes the penile arteries to dilate so that the arteries and the erectile tissue fill with blood. Viagra prevents cGMP from getting degraded so that the blood flow and the erection can continue.
Another sildenafil brand Revatio is used for the treatment of pulmonary arterial hypertension(PAH). It also improves exercise capacity in men and women.
The large blood vessel, pulmonary artery, carries blood from your heart to your lungs.

Sildenafil Side Effects:
The common side effects of sildenafil can include:
Headaches
Flushing (reddening and warming of the face)
Nosebleeds
Upset stomach
Fever
An erection that lasts longer than normal
Respiratory infection
Trouble sleeping
Heart problem
Nausea
Vomiting
Bronchitis
Sore throat
Runny nose
Low blood pressure
Vision problem
Hearing loss
If the above effects are mild, they may go away in a couple of weeks. If they're more severe, visit your doctor or pharmacist.
Taking sildenafil with certain medications raises the risk of side effects. This is because sildenafil dose in your body will be increased.
Additionally, children with pulmonary hypertension who take this prescription may be at increased risk of death. Children should avoid taking sildenafil or related products.
Sildenafil With Other Medications:
Sildenafil belongs to a class of chemicals called phosphodiesterase type 5 (PDE5) inhibitors. A drug class is a group of medications that have similar chemical structures. These drugs are often used for the treatment of related disorders.
Sildenafil can interact with other vitamins, medications, or herbs you may be taking recently.
An interaction is when an element changes the way a drug works. This can be harmful or prevent the Sildenafil from working properly.
To avoid interactions, your health expert should manage all of your medications carefully. Make sure to communicate with your doctor about all medicines, or herbs you're consuming it.
To find out more how this drug might interact with something else you're taking, talk to your pharmacist or doctor.
Recalling Of Silver Bullet 10 Male Enhancement:
Laboratory analysis found a specific batch of one brand of Silver Bullet male enhancement product contains Sildenafil.
According to an announcement from the Food and Drug Administration (FDA), Sildenafil poses serious health risks to consumers with underlying medical issues.
Nature's Rx voluntarily recalled a batch of its Silver Bullet 10 male enhancement capsules because they contain sildenafil, the active ingredient in Viagra.
As per FDA, Sildenafil is a PDE-5 inhibitor that is most likely to interact with nitrates found in some prescription drugs like nitroglycerin, lowering blood pressure to dangerous levels,
People with diabetes, high blood pressure, or heart disease, often take nitrates.
Consumers should contact their healthcare provider or FDA if they have come across any problems that may be related to taking or using this product.
However, till date, Nature's RX has not received reports of adverse side effects from Silver Bullet 10 Male Enhancement.
Refund Details:
Nature's Rx has already started notifying its users by replacement or refund and is arranging for return or replacement of all recalled products.
People who purchased the recalled male enhancement product should stop using it and discard or return it.
Customers with queries may contact Nature's Rx at (888) 925-5551 Monday – Friday from 10 AM – 6 PM (PST).
Return Address: 310 N Indian Hill Blvd Ste 600, Claremont, CA 91711.
Email: naturesrxsales@gmail.com
Alternatives To Silver Bullet Male Enhancement:
Several male enhancement supplements are sold as remedies for erectile dysfunction. However, be careful when purchasing or consuming any male enhancement products.
There are certain ingredients like Sidenafil may negatively impact your sexual health.
However, some products that are generally considered to be safe and are available to purchase online.
We have picked our top 5 natural male enhancement supplements that help you to determine which will work best for you.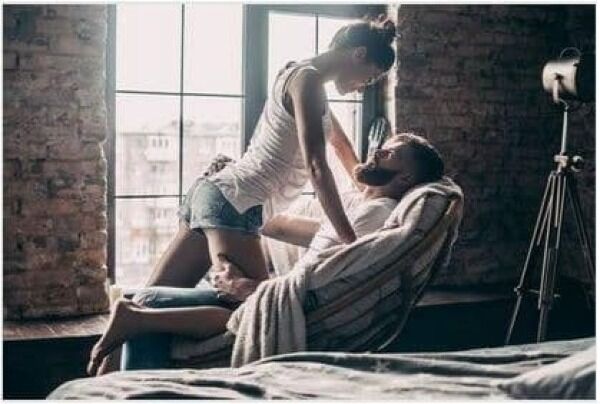 In addition to taking male enhancement pills, certain lifestyle factors can contribute to ED.
Avoid or limit alcohol intake
Maintain a healthy weight
Quit smoking
Get sufficient sleep every night
Exercise regularly, including aerobic exercise
Try pelvic floor exercises. A 2005 study concluded that pelvic floor exercises should be a first-line approach in treating ED
Whatever alternatives you choose, it's better to discuss it with your doctor before use. They can help you decide whether it is the best option for you.