Zen Hair Growth Pills are sold online with a trial offer and claim to be the Number 1 Hair Growth Formula in the market. But is this really so? And how does it stack against the top-tier $80+ hair pills at Walmart and GNC?
Zen Hair is said to be a quality hair growth supplement that uses potent ingredients like Biotin and Folic acid to provide its claimed results. The all-natural product also boasts its lack of side effects and the instant hair regrowth it can provide its users.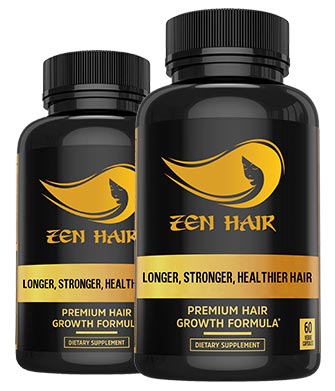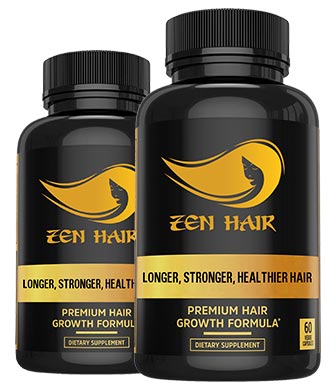 In this article, I'll be evaluating Zen Hair Growth Pills and its claims of being an effective hair growth supplement. Along with all the key details about the supplement and its makers, I've also included a final conclusion and a personal recommendation too.
What Does Zen Hair Promise You?
Zen Hair is an all-natural hair care product that claims to promise:
62% boost in hair growth
74% boost in hair volume and fortification
87% boost in hair length
Additionally, this supplement claims to be made with a clinically proven hair growth formula that may give you healthier, thicker, and fuller hair.
Unfortunately, I found zero evidence of these claims on the official site. I also didn't find the name of the proprietary formula used or the actual concentrations of the ingredients in the formula.
How Does Zen Hair Growth Pills Work?
The all-natural ingredients in are the core components of what makes this product work.
These ingredients are packed with nutrients, minerals, and vitamins that boost hair health by promoting healthier hair follicles.
And when the hair follicle health is enhanced, the overall health and vitality of the hair is repaired and rejuvenated.
I have seen these ingredients on other similar products and know that they are clinically proven. However, the evidence that backs the specific set of ingredient mixture in Zen Hair is not mentioned on the official site.
What Are The Ingredients In Zen Hair?
Unfortunately, the ingredient amounts for these have not been disclosed. This means that there is no guarantee that sufficient amounts of each ingredient are used that may provide their relevant clinically proven results.  
What Are The Claimed Benefits Of Zen Hair?
Zen Hair boosts hair volume
Repairs split ends
Combats hair fall
Enhances hair glow
Strengthens hair follicles
Improves hair growth and health
I didn't find any user reviews that support this list of benefits. The manufacturers also don't provide the proof that these benefits are possible for men and women who use Zen Hair.
What Is The Recommended Dosage For Zen Hair Growth Pills?
The official site doesn't mention a clear recommended dosage.
I also didn't find the bottle label that mentions the dosage for this hair growth supplement.
However, a single 60-pill bottle of Zen Hair is said to contain a 30-day supply. This makes the daily dosage to be two pills.
Is Zen Hair A Clinically Proven Hair Growth Formula?
Throughout the manufacturer's website, Zen Hair is claimed to use 'Clinically Proven Hair Growth Technology' to promote hair growth and reduce excess hair fall.
The site also mentions how clinical trials have proven that this supplement can reduce shedding and breakage while supporting hair regrowth and support scalp and root nutrition.
Unfortunately, they fail to provide any evidence to back these claims, including a link to the actual clinical test(s) done on Zen Hair.
This means that there is a good chance that there are no tests done on Zen Hair and even the manufacturers don't know if the pills will work.
Who Is The Manufacturer Of Zen Hair?
I found very little information on the manufacturers of this hair growth pill.
According to the Terms and Conditions page on the official website, Getzen Products, INC. is the seller of Zen Hair. However, it's not indicated if this company makes, sells, or just distributes this product. I also checked on bbb.org and found no company with the same name registered in the USA.
The official site only provides these contact details for the makers/distributors of Zen Hair:
Are There Any Real User Reviews For Zen Hair Growth Pills?
I didn't find any reviews for Zen Hair except for those on the official website.
Unfortunately, I don't think we can trust the reviews on their official site as these are known to be fake or biased towards the product.
Is There Any Side Effects With Zen Hair?
The lack of online user reviews for Zen Hair makes it difficult to find out about the potential side effects.
However, the official site claims this supplement comes with zero side effects. I also found that Zen Hair is not FDA-Approved.
In the end, you should be prudent and careful if you decide to use Zen Hair and stop immediately if you notice any side effects.
What's The Price To Buy Zen Hair Growth Pills?
Zen Hair is only available on the official site with a trial offer for new customers.
Most people who sign up for such offers only expect to be charged for the shipping fee ($6.95). However, most of these trial offers have some hidden charges.
For example, this Zen Hair risk-free trial is not a FREE TRIAL. And once the trial period is over, you're charged $89.95 for the full bottle.
Additionally, there is an auto-shipment subscription that sends you a new bottle every 30 days with the associated $89.95 per month.
And while you can cancel the auto-shipment subscription, its found to be difficult to do for many users, leading these risk-free trial offers to be called Scams.
What's My Final Conclusion On Zen Hair Review?
I think you shouldn't buy Zen Hair Growth Pills because of its hidden charges, unknown manufacturers, and limited information on the ingredients/product.
Instead, I would rather consider buying a quality hair growth supplement like Folexin.
Zen Hair Alternative: Folexin
Folexin is a top-tier hair growth supplement that has helped thousands of men and women get healthy, thicker, and stronger hair.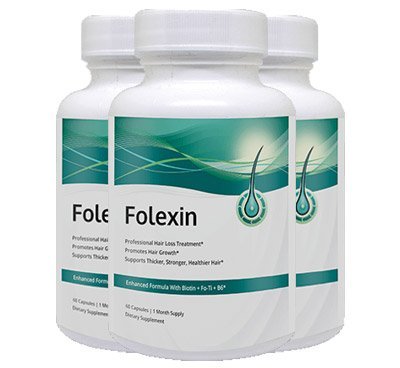 This supplement is made with 28 all-natural ingredients that provide fast and effective hair regrowth.
There are several online deals for Folexin, but the best one is just $17.98 per month. And as a comparison, that's over $70 cheaper than Zen Hair Growth Pills.
To buy Folexin, visit their official website. And to know more about Folexin, read my in-depth review on mixel.cc.